The technologies that will shape the net-zero cities of the future
Automation, energy efficiency, connectivity, smart transportation, smart buildings, and big data will all shape – and are already doing it – the net zero cities of the future.
Nilssen (2019) developed a typology of smart city initiatives based on the extent and types of innovations they involve, comprising four dimensions of innovation: technological, organizational, collaborative, experimental. Her article - To the smart city and beyond? Developing a typology of smart urban innovation – provides significant insights into the type of innovations that become key in smart city initiatives.
"While smart cities have the potential to change cities for the better, they also come with potential hidden costs. Defining scalable, efficient and realistically achievable smart city policies requires a clear understanding of the strengths, weaknesses, opportunities and threats facing smart cities" (OECD, 2020).
According to Ellen MacArthur Foundation, cities account for 85% of global GDP generation and for 75% of natural resource consumption. They also produce 50% of global waste and 60-80% of greenhouse gas emissions.
While currently cities are massive polluters and heavily applying the principles of a linear economy largely based on mass consumption and waste, it is also the cities which are likely to drive the world economy towards circular business models and circularity-based economic growth.
Today, the world's top ten smart cities are (in) Singapore, Norway, The Netherlands, Spain, USA, UAE, UK, and Hong Kong.
It may not come as a surprise that half of these smart cities are in Europe – strict building and energy efficiency regulations enforced by the European Union have allowed several European capitals to make the most of the technological advancements of recent years and find creative ways to minimise urban pollution and waste.
Real-time crime mapping, for instance, helps in policing; telemedicine brings health practitioners into patients' homes; digital tracking of waste receptacles tells a garbage hauler when a can is full; open databases allow business owners to adapt based on traffic or pedestrian flow; online connection platforms provide internet access or battery charging for personal devices (The American Society of Mechanical Engineers, 2020).
In practice, and depending on the current level of infrastructure available, both in terms of buildings and IT, any city in the world can become a smart city providing it approaches urban development and GDP growth from a resource use minimisation and optimisation perspective:
Data collection to provide an accurate picture of traffic volume, and rush hour patterns/bottlenecks.
Population-wide broadband availability and open-source access to various public interest information.
Home energy and water management systems (smart metering).
24/7 monitoring systems for the elderly and those with special needs.
Pattern analysis of wind speed and direction, and solar penetration, to improve access to and reliability of renewable energy sources.
Digitalisation of public services.
Artificial intelligence-based public transport monitoring system to avoid traffic accidents and optimise public transport resources (i.e., adding more peak/rush hour buses)
Electric vehicles and EV-charging technology
Waste containers fitted with sensors to monitor their filling up levels, to optimise their collection time.
Crime and violence pattern analysis
Any opportunity for technological advancement and development has its own risks; affordability of services, personal data protection and availability of jobs are some of those immediately obvious risks that one may associate with automation and smart cities.
Irrespective of the current level of urban sustainability demonstrated by the world's top ten smart cities, there is a gamechanger in the works: Saudi Arabia's NEOM city. In the words of Saudi's Crown Prince, Mohammed bin Salman, "95% of nature within NEOM will be preserved, with zero cars, zero streets and zero carbon emissions."
THE LINE will power NEOM as it becomes a hub for innovation where global business and emerging players can research, incubate and commercialise ground-breaking technologies to accelerate human progress.
By integrating commerce and industry into the heart of future communities, THE LINE will help reimagine supply chains and facilitate new and better ways of working. It will also foster innovation and empower entrepreneurs.
THE LINE is a 170km-long linear urban development of multiple, hyper-connected communities, with walkable neighbourhoods, connected to public green spaces and natural landscapes, linking the coast of the Red Sea with the mountains and upper valleys of the north-west of Saudi Arabia.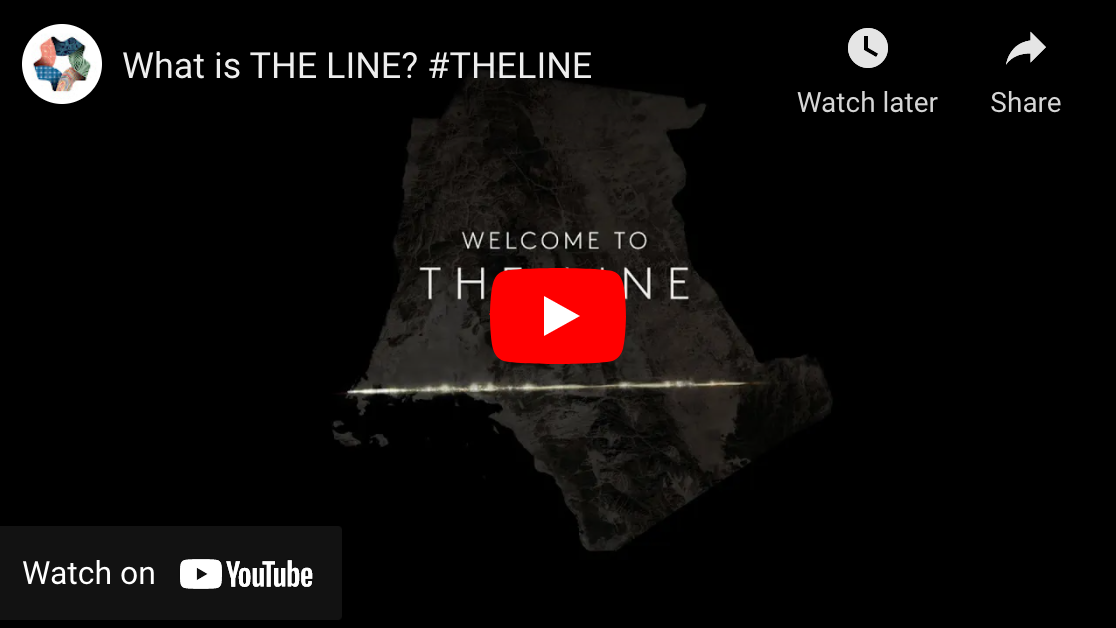 After decades of intensive fossil fuels exploration and production, with a GDP considerably boosted by the Saudi Kingdom's profits from the oil and gas trade (it has the world's second largest proven oil reserves, and these account for about 16.2% of the world's total oil reserves), under the leadership of the new Crown Prince, Saudi Arabia has shifted its national focus on sustainable technologies and cutting-edge renewable energy sources.
THE LINE utilizes human-centric design, advanced infrastructure and manufacturing and cutting-edge technology to solve the world's greatest challenges. It will reshape industries such as mobility, clean energy, AI and robotics, with a focus on the environment and sustainability.
When and if commissioned, NEOM will likely revolutionise the current norms and approaches to urban living.
Photo: Mike Enerio, Unsplash