The missing link between corporate digital maturity and market value – start-up innovation
In 2020, right at the peak of the Covid19 pandemic, Deloitte ran a survey, seeking to understand the connection between a company's digital maturity and its financial performance. Their research found that the impact on financial performance that digital maturity can have comes from enabling improvements in efficiency, revenue growth, product/service quality, customer satisfaction, and employee engagement—as well as from prompting a greater focus on growth and innovation.
Digital maturity, as a mainstream consecrated term, refers to a company's ability to create value through the digitalisation of both their services and operations.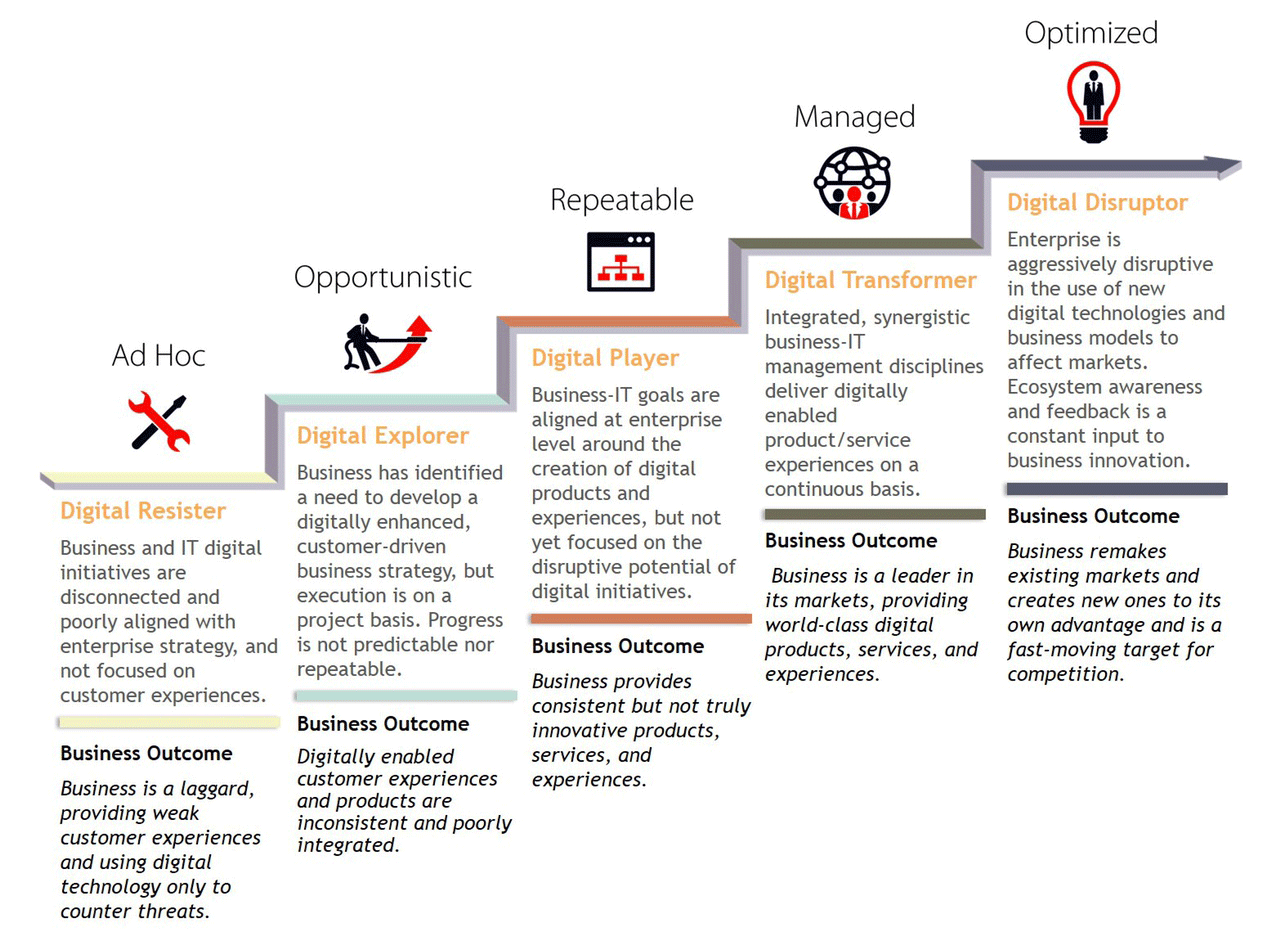 Photo credit: IDC
BCG's Digital Acceleration Index released in June this year (2021) found that, despite major turnover and profit declines at the start of the pandemic, companies deemed the most digitally mature saw valuations 23% above precrisis levels, on average, within six months of the pandemic's start. These results contrasted with the growth of the least digitally mature companies, which saw an increase of only 7%, on average.
2020 was a pivotal year in understanding the value and the real return on investment of digital marketplaces, supply chains, services, and products – those companies which swiftly embraced and built on digitalisation thrived; those who did not, collapsed.
Paul John Bakker, the Vice President for Global Enterprise Solutions at ASICS Corporation argues that the companies that were able to recover so fast during the pandemic did so because they were truly digitally focused:
According to Calder's (2019) "Duty of Care: An Executive's Guide for Corporate Boards in the Digital Era", digitally mature organisations outperform their peers by 9% and are more profitable by 26%, and also deliver a greater market value. In her view, what defines any corporation's digital maturity is its ability to transform. 
In 2020, McKinsey published the results of a survey related to how COVID-19 has pushed companies over the technology tipping point, and thus transformed businesses forever. The executives who responded to this survey indicated that "their companies have accelerated the digitization of their customer and supply-chain interactions and of their internal operations by three to four years. And the share of digital or digitally enabled products in their portfolios has accelerated by a shocking seven years."
Digitalisation and business transformation go hand in hand in a lucrative, profitable post-pandemic 2021 world. While traditional business models still have a role to play in the wider global economic mix, digitalisation and digital technologies play a key role in creating market value and shareholder returns.
The innovation economy, as it has been coined by some, requires innovation – and such innovation does not come from one's ability to use hammers and nails, but from one's ability to understand the advantages of native integration, plug-ins, artificial intelligence, application programming interfaces and online ecosystems.
Today, not enough corporations understand the incredible value digital and innovative start-ups can create or add to their business models. Peter Fisk, one of the world's most prolific marketers and academics, argued in 2019 that "the global start-up economy is worth nearly $3 trillion, a rise of 20% in two years" and that "technology-driven start-ups aren't just contributing to economic growth, in many ways, they are economic growth."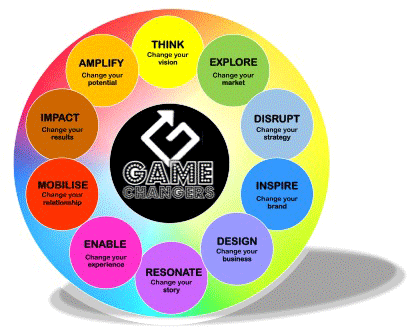 Image credit: Peter Fisk, 10 Ways to Change the Game, available at peterfisk.com
Nike, Microsoft, American Express, and PepsiCo have already created accelerators, investment funds, and other programs aimed at start-ups – these corporate mammoths want to be the first to take full advantage of the creativity and innovation bootstrapping start-ups can bring to their businesses.
Large corporations see such funding programmes as an opportunity to find new ideas early and perhaps partner with, invest in, or learn from today's most innovative entrepreneurs. According to an article in Inc., in 2019, Johnson & Johnson and GlaxoSmithKline each put $50 million into a $200 million venture fund to support early-stage biotech firms. In addition, Johnson & Johnson is creating four innovation centers in Boston, London, Shanghai, and San Francisco-to fund early-stage life-science research and help push products forward faster.
John Hill, Chief Information Officer (CIO) and Senior Vice President (SVP) of one of the oldest and most prolific American companies – Carhartt – argues that start-ups play a key role in fuelling corporate innovation because they bring point solutions, they are ready to deploy and can be used to demonstrate the potential behind the solution, filling a void that many multinationals are not necessarily willing or ready to take a gamble on.
In 2018, Prith Banerjee, the Chief Technology Officer of Schneider Electric, was interviewed by EY for an article entitled "What corporates and start-ups need from each other". Telling is the complex simplicity of Banerjee's argument related to the partnering imperative between large corporations and start-ups: start-ups "bring solutions to customers much faster and much more efficiently and cost effectively than trying to do it all yourself".
Dismissing the impact of innovation and positive change that tech savvy start-ups can create for multinationals across the world would be completely counterproductive for the post-pandemic times. In the words of Brent Hoberman, the co–founder of lastminute.com and made.com, and the CEO Founders Forum:
"The importance of innovation is not lost on most corporates. Much has been written about the drastically shortening lifespan of big companies - the average tenure of a firm in the S&P 500 has shrunk from 61 years in 1958 to 18 years. But most forward-thinking corporates know that the best ideas don't always come from within their own business. Instead, they are setting powerful examples of how working with and investing in start-ups can help define and grow market position."