A Product/Service Roadmap is Your Path to Seed Funding
Your vision and plans for your start-up must be captured in a Roadmap. This Roadmap is fundamental to your chances of securing seed investment, proving your sustainability as a business, and making any likely investors believe in your potential as a business.
Below is just one of many examples we have created for our Business Configurator alumni, a template that should offer you insights into the complexity of transitioning from a pre-seed to a seed-stage start-up.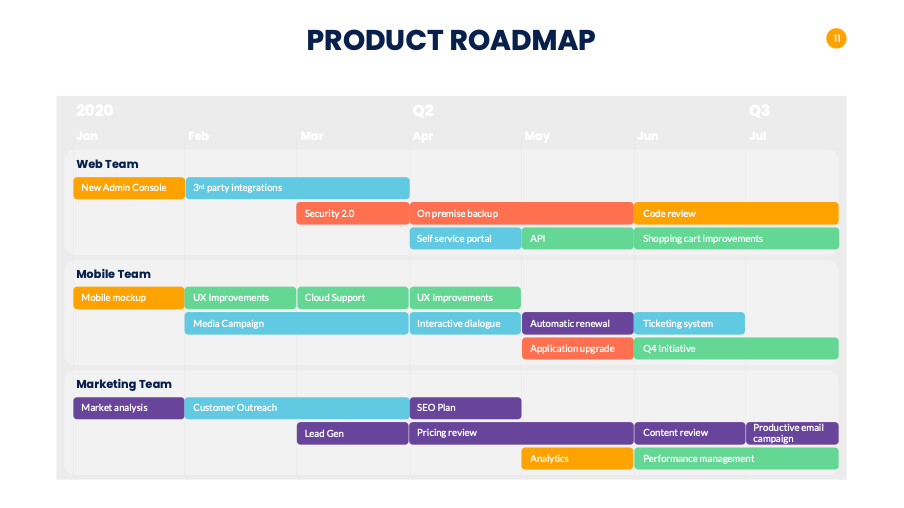 Seed investment is no longer about the story of your start-up, your charisma as a founder or the members of your team: it is about putting all your plans and aspirations for your journey in a clear visual representation of the steps you are going to take to make your business a success.
Seed and Series A funding are not about profitability, but about your ability to attract investment. If you are a software-as-a-service (SaaS) business, your path to profitability may not even come at this stage; if you are a digital business, it might. This stage is all about milestones and proof of concept (PoC).
The seed-stage of any start-up is directly related to its ability and yours, as a start-up founder, to prove your product (marketability, usability, appeal, uptake and so on), its early adoption and your ability to scale.
The pre-seed mentality and approach to raising funds will NOT take you to the seed-stage. The seed-stage is the path you embark on to become a proper business, not just an idea. At this seed stage, if you missed building a very strong team of subject-matter specialists around you, you are very likely to fail.
Many founders, in our experience at Circklo, mistakenly assume that their vision, network, charisma and popularity can secure them the seed-funding, just as easily as these have secured them the pre-seed funding. Nothing further from the truth … now, the founders need to prove that they are proper CEOs, and that experts staff their team, with no replication of duties/competencies. What seed-stage investors are looking to see now is a team of experts who can deliver on the vision/idea, not just a team of people who simply dream. This is the moment when reality knocks on many start-up doors.
The roadmap you need to put in place bears no relation to the funds you have managed to secure in your pre-seed raise: this time it is about the breathing space – as in runway – a good plan can give you.
If all this sounds overwhelming, don't worry – our start-up Business Configurator can offer you clear and tangible solutions to all these pinch points and more. And, as a plus, we are solely dedicated to sustainable start-ups. We can help you configure your start-up for both profit and purpose and, after 12 weeks of intensive business coaching, mentoring, dry-pitching, and networking with industry experts, angel investors, venture capitalists and other start-ups in our community, you will see the enormous difference we can make: we optimise your business to be investment-ready.
Join our Configurator to develop your product/service and be confident about what it can deliver to your customer base. Apply now.